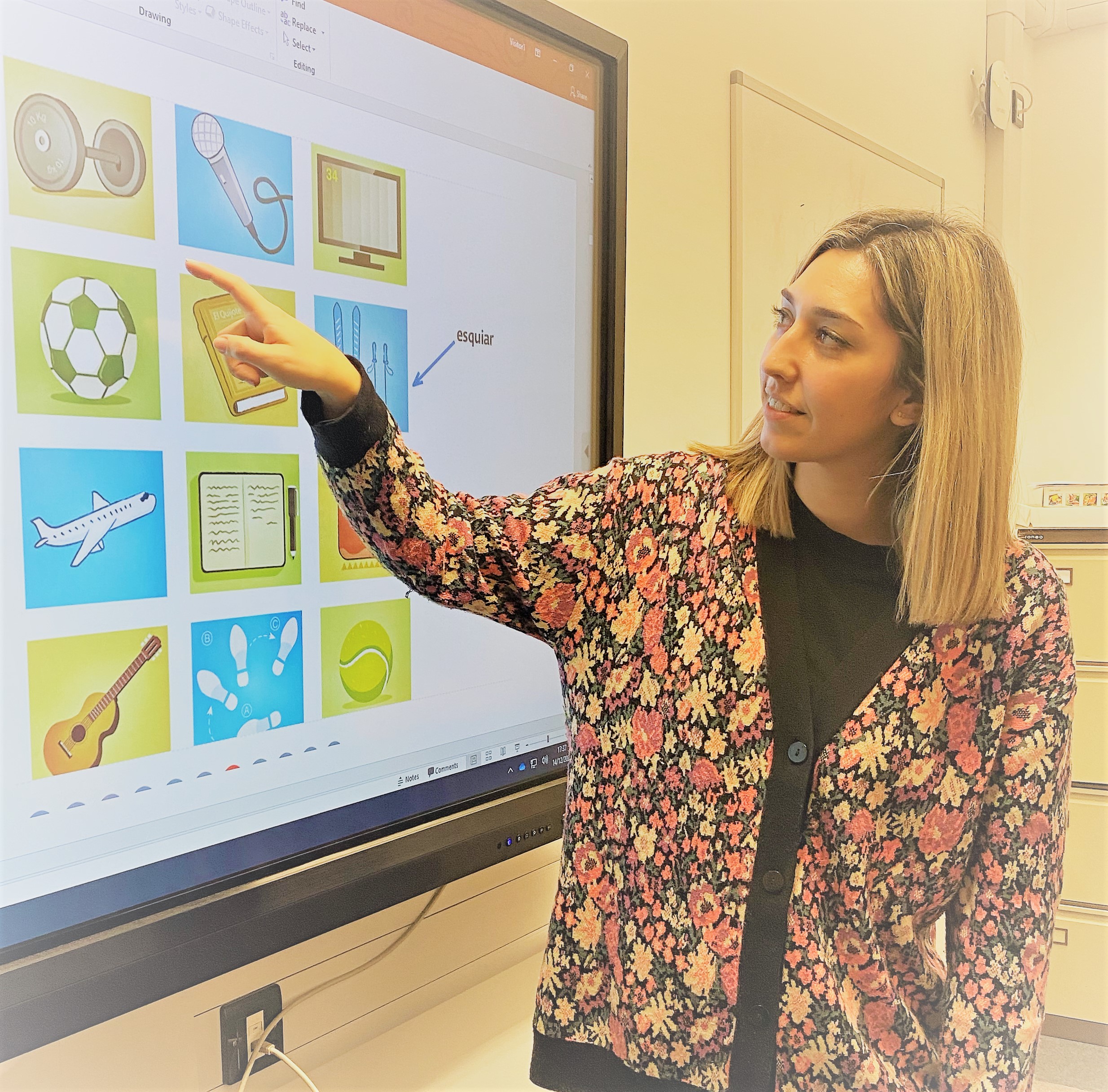 Isabel
¡Hola!
My name is Isabel and I am from Salamanca, a beautiful city where many people come to learn Spanish.
I lived in Italy for two years, where I worked as a Spanish teacher, and now I've been living in London for seven years where I teach Spanish to children and adults. 
I studied a degree in English Literature & Linguistics, and I also have a Master's degree in Teaching Spanish as a Foreign Language.
I have always had a deep interest in languages, literature and culture. I am truly passionate about teaching Spanish and its culture, and this passion led me to make it my profession. My enthusiasm and initiative stimulate me to come up with innovative ideas for different teaching methods to help my students reach their potential and to raise their achievements. In addition to this, I want my students to have fun and learn while enjoying the class.
I am a very positive person who loves cooking, listening to music, and going to the cinema. I am looking forward to meeting you and enjoying speaking Spanish together.
¡Nos vemos en clase!