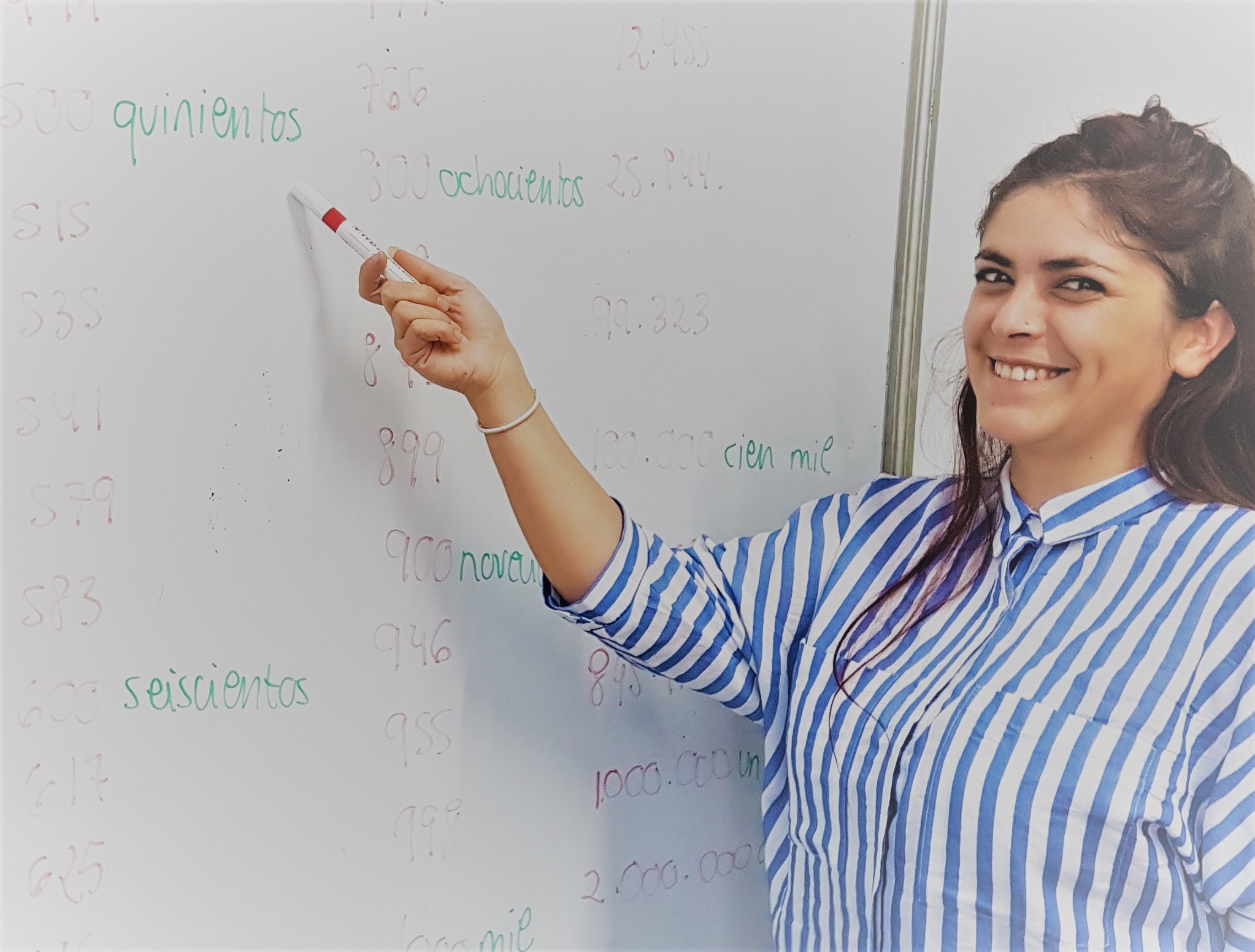 Irene
Hi there!
My name is Irene and I am from bustling Madrid, in the centre of Spain.
I am totally passionate about teaching my language as well as all aspects of my culture.
I am a graduate Spanish teacher and I have also obtained a Bachelor's Degree in Video and Communication. That is why I enjoy introducing new technologies to my Spanish lessons! I like to use a creative and dynamic approach to the lessons, using different resources (video, audio, games, photos, etc).
I am currently studying a BA in Spanish Linguistics, which offers excellent help when it comes to explaining complex grammar concepts to my students.
I moved to the UK eight years ago in search of adventure and decided to become a CLTA (Certificate in Language Teaching to Adults) qualified Spanish teacher to learn the new techniques in teaching Spanish to adults.
One of the most rewarding experiences as a teacher is to see the students enjoying themselves and leaving the classroom with a sense of achievement.
My other passion is black and white Urban Photography. When I am not teaching or studying, I enjoy walking around London with my camera, in search of the perfect shot.
I hope to see you in my classes soon!