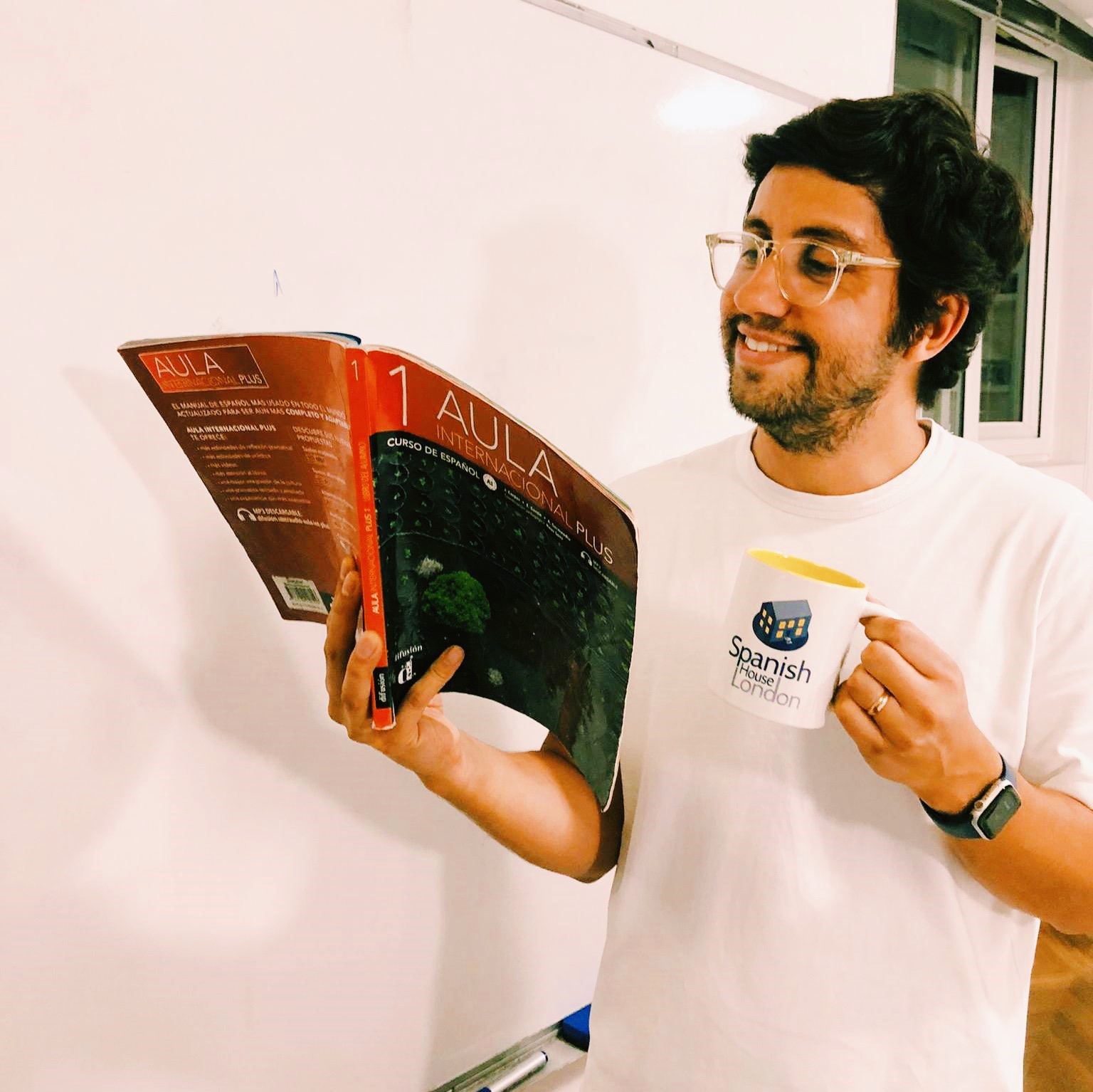 Borja
¡Hola! My name is Borja and I come from Spain's capital: Madrid. This cosmopolitan city is full of culture and fiesta, museums and croquetas.
In Madrid I graduated in Philology and Journalism, and learnt how to get people to enjoy learning a new language. I then moved to London where I lived for over 7 years working in publishing and management while continuing improving my teaching and training skills. 
From 2020 to 2022 I worked in Hong Kong as a language teacher for children, teenagers and adults in two prestigious private centres. I taught English and Spanish and I was able to adapt my techniques while learning how different it is to teach each different age group. 
Now I'm in London again, and I'm lucky enough to be able to continue teaching at Spanish House, where I get to enjoy watching people develop their knowledge in a very organic way and find the rewards of consistency on a new subject. 
Teaching and learning a new language is a fantastic experience that becomes almost addictive once it starts "clicking". I'm really looking forward to meeting new students and getting them to expand their enthusiasm for el español.
I hope I'll see you soon and I can tell you how to pronounce paella! 
¡Hasta pronto!