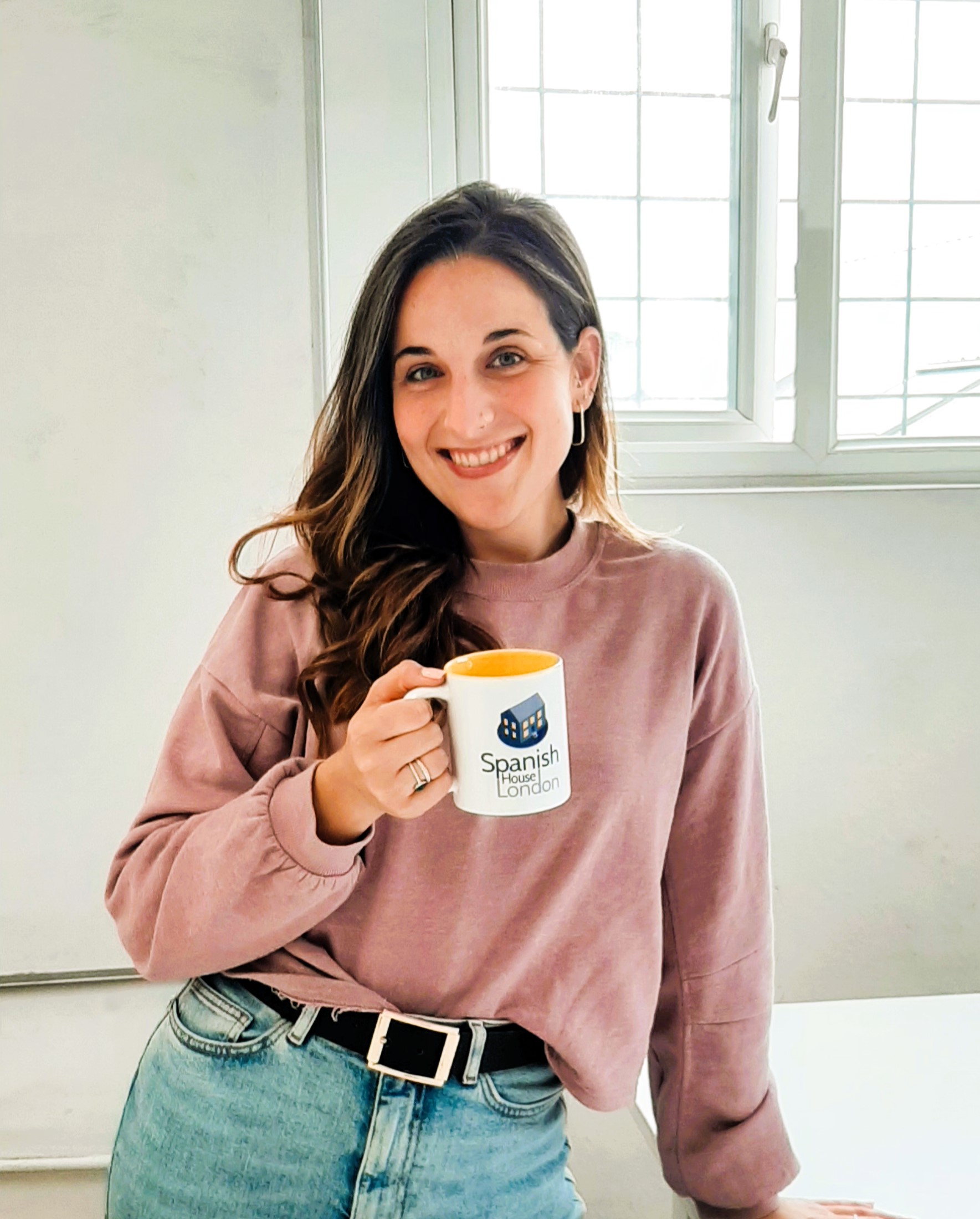 Ana
I am Ana from Madrid and have lived in London since 2018.
I left my beautiful city
in 2017 to spend a couple of months in Lisbon learning 
Portuguese. After that, I spent eight months speaking French in Brussels 
whilst working with people with additional learning needs. 
Before moving abroad,  I studied the CLTA (Certificate in Language Teaching to Adults) at International House in Madrid. I loved it so much that it motivated me to complete my Master's Degree in "Teaching Spanish as a Foreign 
Language" . I studied at Universidad de Alcalá, in a beautiful city called Alcalá de Henares, which is famous 
for being Miguel de Cervantes' birthplace and for having great tapas.
When I arrived in the Uk I volunteered teaching Spanish to people in difficult situations and
I also had the fantastic opportunity to 
participate in classes where adults learn literacy. 
I teach one-to-one and group lessons. . My classes are an immersive 
experience where we can share our culture and background, so we'll get to discover 
new things. I love the Latin American culture, and I want to show and teach my students 
all things that will be helpful to enable them to practise their Spanish whilst travelling.